Saturday, August 23rd, 2014  –  Boulder, Colorado

"Until you make the unconscious conscious, it will direct your life and you will call it fate."
– Carl Jung
What is Primal Breathwork?
Primal Breathwork is a combination of workshop and sacred healing ceremony.  It's a powerful journey of deep healing and self-exploration combining movement, accelerated breathing, focused body/energy work, evocative music, and interpersonal connection to facilitate insight, emotional release, and integration.
Primal Breathwork is primarily inspired by Stanislav Grof's Holotropic Breathwork, and integrates insights from modern body-centered trauma research, perinatal and trans-personal psychology, eastern spiritual practices, and Amazonian curanderismo.
It's a solid space to do some deep healing and soul-work.  Deeply connect to yourself and the larger currents that are moving you with a group of other people doing the same.
The process itself is very simple:
It combines accelerated breathing with evocative music in a special set and setting. With the eyes closed and lying on a mat, each person uses their own breath and the music in the room to enter a non-ordinary state of consciousness.
This state activates the natural inner healing process of the individual's psyche, bringing him or her a particular set of internal experiences. With the inner healing intelligence guiding the process, the quality and content brought forth are unique to each person and for that particular time and place. While recurring themes are common, no two sessions are ever alike.
Breathwork is not psychotherapy, but can act as a powerful catalyst for any ongoing psycho-therapeutic, relational, or spiritual practice.
Why would I want to do this?
As we open up to the perinatal and trans-personal realms in these non-ordinary states, it's common to experience actual reliving of traumatic memories from infancy, childhood, biological birth, prenatal life, and past life memories.
The truth is that when we are experiencing these memories we are not actually re-living them, but experiencing them for the first time.  Our bodies are now resourced to be fully present and conscious while properly sequencing and integrating the experiences that were previously just too much for our little bodies to handle.
We consciously and intentionally welcome these energies in a safe ceremonial space,  so that they don't unconsciously run our every-day lives outside of this ceremonial space.
Make sense?
"According to Freudian psychology, the ego is that part of us that allows us to correctly perceive external reality and function well in everyday life. People who have this concept of the ego frequently look upon the ego death as a frightening and tremendously negative event–as the loss of ability to operate in the world. However, what really dies in this process is that part of us that holds a basically paranoid view of ourselves and of the world around. Alan Watts called this aspect, which involves a sense of absolute separateness from everything else, "skin-encapsulated ego." It is made up of the internal perceptions of our lives that we learned during the struggle in the birth canal and during various painful encounters after birth." 
-Stanislav Grof
What can it help me with?
While every experience is unique, here's a list of things folks often come away with after doing primal breathwork:
Eliminate self-sabotaging patterns by healing the underlying emotions.  Show up for the life that wants to live you.  No more running away from what you want.

Get emotional resolution of relationship endings, life transitions, death of loved ones

Gain a deeper level of freedom in your intimate relationships by going to the original body-memories of common relationship triggers for a preverbal level of healing: clinginess, jealousy, fear, anger, engulfment, invasion, feeling trapped, suffocated, etc…

Feel, express, and heal things that may be too scary, dark, or intense for your therapist to handle without having an unconscious countertransference reaction to you, because they haven't faced it in themselves yet.

Metabolize large chunks of annihilatory fear and death anxiety. This helps alleviate panic attacks, psychosomatic health symptoms, and also accelerates spiritual awakening and development.  Notice yourself showing up in ways that were previously too scary.

Get healthy resolution and integration of unresolved/traumatizing psychedelic experiences

Get unstuck when you've been in a slump for a while and nothing seems to be helping.

Reconnect to your higher self and spiritual guidance.

Connect to your instinctual animalistic wildness  Connect to repressed aggression, power, sexual desire.

Alleviate long-standing depression by experiencing the underlying memories of pre-verbal despair and hopelessness in their purest form.

How to use breathwork on your own to move through emotional challenges and clear energetic blockages and a 5 minute breathing practice that you can use every day to accelerate your development and stay more connected to yourself.

A map of experience that can be used in any situation to gain more space and clarity around what you are feeling and how to move through it.

How breathwork and non-ordinary states fit into the bigger picture of our long-term development and spiritual practice.

How the long standing disagreements between Stanislav Grof and Ken Wilber point to a novel and powerful developmental strategy.
Who's holding this thing?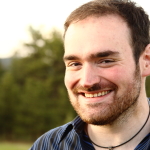 That would be me.  Richard Furr.  The one talking here.   I'm the creator of Primal Breathwork and I will be the lead facilitator for the event.  I love this work.  I've done more than a hundred 3-hour holotropic breathwork journeys over the years and it was essential for me during my spiritual emergency.  I have extensive experience with somatic trauma therapy, specializing in spiritual emergency, high intensity fear states,  and perinatal memories.  I regularly work 1-on-1 with clients doing developmental coaching combined with deep healing work.
I  have trained in facilitating non-ordinary states work with Stanislav Grof, who is one of my primary influences in this work. I have passion for bringing more mindfulness and modern integration to these ancient healing modalities.
I'm not afraid of your process nor will I judge your process.  My specialty is being present and attuned with you while entering into the most tender, scary, and vulnerable places a human can go.  For years I went to dozens of therapists and struggled to find anyone who could handle what I was feeling before I found the right people who could be with me.  Now I am honored to hold that space for others who need it.  All of you is welcome here.  Seriously.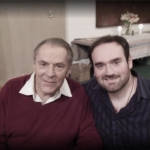 Lots more to share, but that's all for now.  I'll share a bit more about my story at the event.
In addition to myself , I will also have a team of facilitators from various backgrounds that I've trained to hold space for this type of journey work.   I will have between two assistant facilitators helping out for the day.
If anything comes up afterwards, you are free to call me for support. I offer a free 60-minute support session within 2 weeks after the event if you need support integrating your experience or sequencing through residual material from the experience.
Okay, you've mentioned this Stanislav Grof guy several times now, who is he?
Good Question. Sometimes I assume everyone knows who he is, but that's not always the case. Here's some info from Wikipedia:
Stanislav Grof (born July 1, 1931) is a psychiatrist, one of the founders of the field of transpersonal psychology and a pioneering researcher into the use of non-ordinary states of consciousness for purposes of exploring, healing, and obtaining growth and insights into the human psyche.

Grof is known for his early studies of LSD and its effects on the psyche—the field of psychedelic therapy. Building on his observations while conducting LSD research and on Otto Rank's theory of birth trauma, Grof constructed a theoretical framework for prenatal and perinatal psychology and transpersonal psychology in which LSD trips and other powerfully emotional experiences were mapped onto a person's early fetal and neonatal experiences. Over time, this theory developed into an in-depth "cartography" of the deep human psyche. Following the suppression of legal LSD use in the late 1960s, Grof went on to discover that many of these states of mind could be explored without drugs by using certain breathing techniques in a supportive environment.
What are people saying about Primal Breathwork?
Here's what a few participants have said.
"I've done a lot of breathwork over the years and can only say that for me, Richard's session was the most powerful I've experienced. Richard is attentive caring and skillful, and has the workshop structured so as to produce a strong sense of safety in the room. Personally I felt so safe I found myself feeling and expressing very extreme emotions for literally hours, more than I can ever remember doing. I was definitely in an altered state and felt fine about being there given Richard's strong, unobtrusive leadership.
The workshop is long and is highlighted by a soundtrack of unbelievably evocative music. There's space there to surrender, open up and let fly, and it seems to me that virtually any participant willing to do the "work" will surely find him/herself moving to the next level of their evolution."
-Jim Starr, Author of the spiritual memoir, "Gangotri – Journey to the Source" Boulder, CO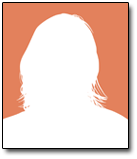 "My experience of primal breath work with Richard Furr was profound and deeply healing. He held the space in a way that was open, clear and supportive, where all of me felt welcomed. Throughout the experience, Richard gently continued to encourage me to go deeper. He also supported me through some big emotional releases. I highly trust, regard, and recommend Richard as a ceremonialist, healer, and leader."
-Ren R. Boulder, CO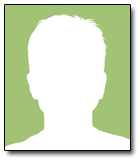 "Richard Furr is an outstanding lead, a masterful guide, and a powerful shaman. He is uniquely gifted to serve as an anchor to virtually anything that may arise. Richard has the ability to tune in with individual and group needs and then work within that construct to create a safe and sacred container while also welcoming the fullness of each individual's experience. Richard's care and compassion blended with his capacity to be fully present and in service of others while remaining deeply grounded supports conscious, deliberate, intentional personal growth and awakening. I highly recommend Richard Furr for skillfully guided transformational experience."
-Anonymous High Profile Dude
"I have known Richard for a couple years now. He is deeply committed to his own personal growth process. I was honored to be a part of his Primal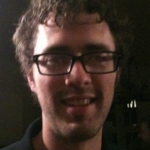 Breathwork training recently. It was clear to me that Richard had a lot of experience with the material. He created a very intentional, supportive space that seemed to allow the group to really drop in and open to our unique healing processes. I felt safe to go deep into unknown territory and supported in returning and integrating the experience. I would highly recommend doing Breathwork with Richard if you want an enriching, healing experience of your inner world."
– Ryan Brennan, Graduate Psych Student at Naropa University. Boulder, CO
Who can't come?
Unfortunately, some people can't come!  Primal breathwork can be intense emotionally, physically, and spiritually, and is contraindicated for people with certain health conditions.  If you have questions, send an e-mail and always consult your doctor.
Unfortunately you cannot participate in Primal Breathwork if you have any of the following conditions:
Schizophrenia or other organic psychiatric disorders
Pregnancy
Heart conditions
Acute brain conditions
Currently taking blood thinning medication
High Blood Pressure
Cataracts
Recent Surgery
Active contagious infection(cold/flu/etc)
Osteoporosis
Epilepsy
When does it start?
The event is on Saturday, August 23rd, 2014.
Arrive at 12:45PM and we will formally start at 1:00PM. We will spend the first hour introducing ourselves and sharing our previous experience with non-ordinary states work, establishing a safe container, discussing theory and mechanics of breathwork, answering any questions, and doing some group exercises.
We'll spend the next 3 hours in the breathwork session itself where I will be holding space and offering assistance if necessary..
Then we'll spend the last hour integrating and grounding the experience, drawing, group sharing, eating snacks. Ending by 6:00PM
How do I register?
Update: This event is sold out. All spots are filled and all wait-list spots are filled. To get on the mailing-list and get updates about future events or inquire about private sessions, fill out the form at the bottom of this page.
The investment for this healing experience is $125.  It's an incredible deal considering that most participants (including myself) feel that they get more out of one breathwork session than many sessions with a good therapist.
Because this event is limited to 10 participants, you must reserve your spot and pay in advance.
This event will fill up, it always does.  If you want to come – go ahead and click the button now and reserve your spot.
After you register by clicking the button above, I'll give you a call and check-in with you before the experience and answer any questions you may have. I'll also send you an e-mail with more info and tips for preparation and integration of the experience.
Because of the nature of this work, it is normal to get cold feet and want to back out at the last minute. Not to worry, It's always much more easy and nourishing than you might expect.
Excluding emergencies, payment is non-refundable for cancellations less than 5 days before the event.
Where's this thing at?
The event will be located at The Integral Center in Boulder, CO.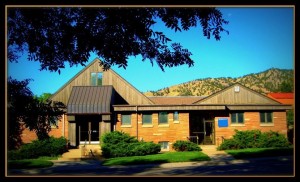 The Integral Center
2805 Broadway St.
Boulder, CO 80304
Questions? Concerns? Comments?
Fill out the form below and I'll get back to you as soon as I can. Leave your phone number if you'd like to talk on the phone.